Discussion Starter
·
#1
·
Hello everyone,
I have created a map for worldwide Elantra Sport owners to pin their locations. This will have many fun and useful benefits:
- Meet up with other ES owners while on road trips, and reach out to one if you're ever in need (i.e. engine trouble, flat tire etc.)
- Track where clusters are forming, and provides a visual worldwide representation of all Avante Sport/Elantra Sport/Elantra SR Turbo owners
- When the Elantra Sport will hit the used market and you are looking at one that is your perfect spec, you can see if there are any owners near to it who will be able to check out the car for you
- You'll find out as you use it
How do I know this will work? I tried this was the last car I owned and it was so well received that the thread has been Stickied for nearly 3 years, with over 700+ entries. Approximately 14,000 Volvo R models were made between 2004 - 2007, so that is approximately 5% of total production accounted for by this tool. The ES is not limited production model, but it will have a niche enthusiast audience that the map will help track over the years.
See my thread on Swedespeed.
READ THIS BEFORE YOU MAKE AN ENTRY!
- Click this link --
Elantra Sport Owners Map
- You don't need an account to submit a response
- Add your location by hovering over the third tab, Additions, then click Add Marker - Simple. First name (optional), forum username, year, color, MT or DCT. In Location, only put City and State, and not Address unless you are a Vendor.
- Add what you prefer in Description, but please make sure it is useful for other Elantra Sport owners. For example, I will post the link to my forum user profile so anyone can PM me if they want their edited or removed.
- See images below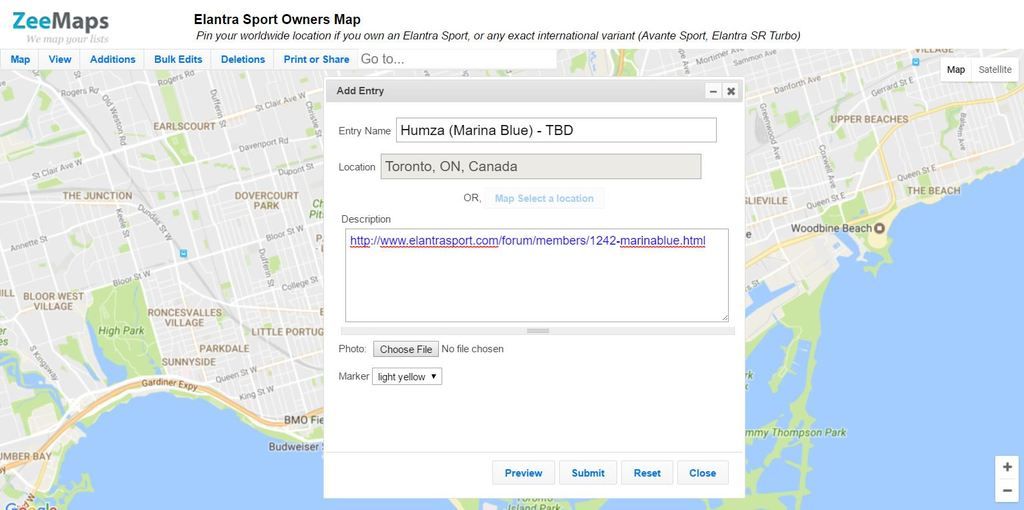 Eventually, it will start looking like this
ps. you can zoom in!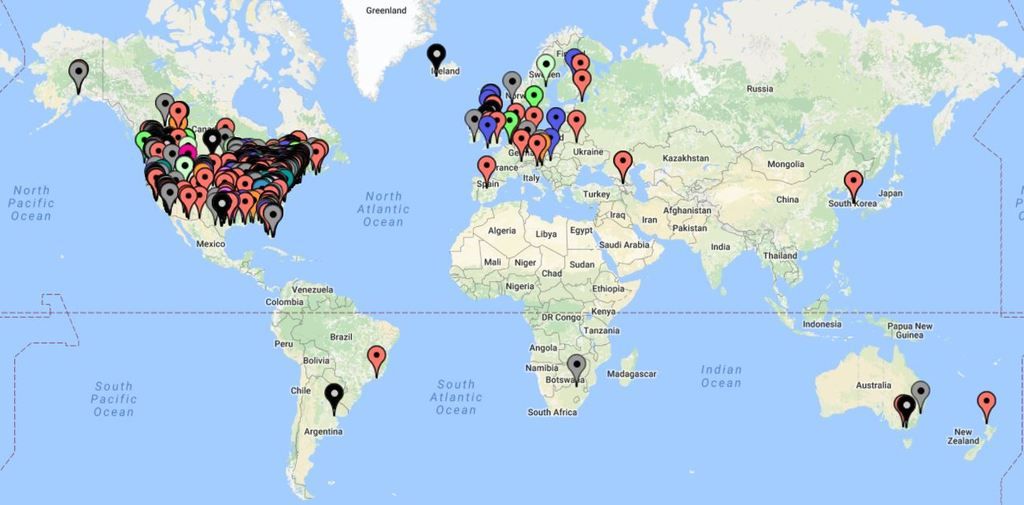 The map I created for my last car I have used personally for road trips, and I have heard from other forum members that it was super useful for road trips and finding someone local to check out a used car for them. I truly believe this will be a great tool for us here on ElantraSport.com, as thousands can use this for the above-mentioned purposes and more!
Please let me know if you have any questions
Cheers,
Humza